Mission Statement
The Department of Psychological Science at Missouri S&T provides students a strong foundation in psychological science, ranging from the study of systems and groups down to the level of the individual neuron. We take a student-centered approach in our teaching and research, and emphasize the importance of learning by doing, for example, through first-hand experiences in scientific research, internships, and practicums, among others. We challenge students to think critically and creatively about the science of psychology. In doing so, we strive to create a supportive, inclusive community where students can learn and create new knowledge about the human mind, brain, behavior, and relationships. With a number of different degree offerings at the bachelor's and master's levels, we prepare students for a variety of careers paths in psychology, business, and education.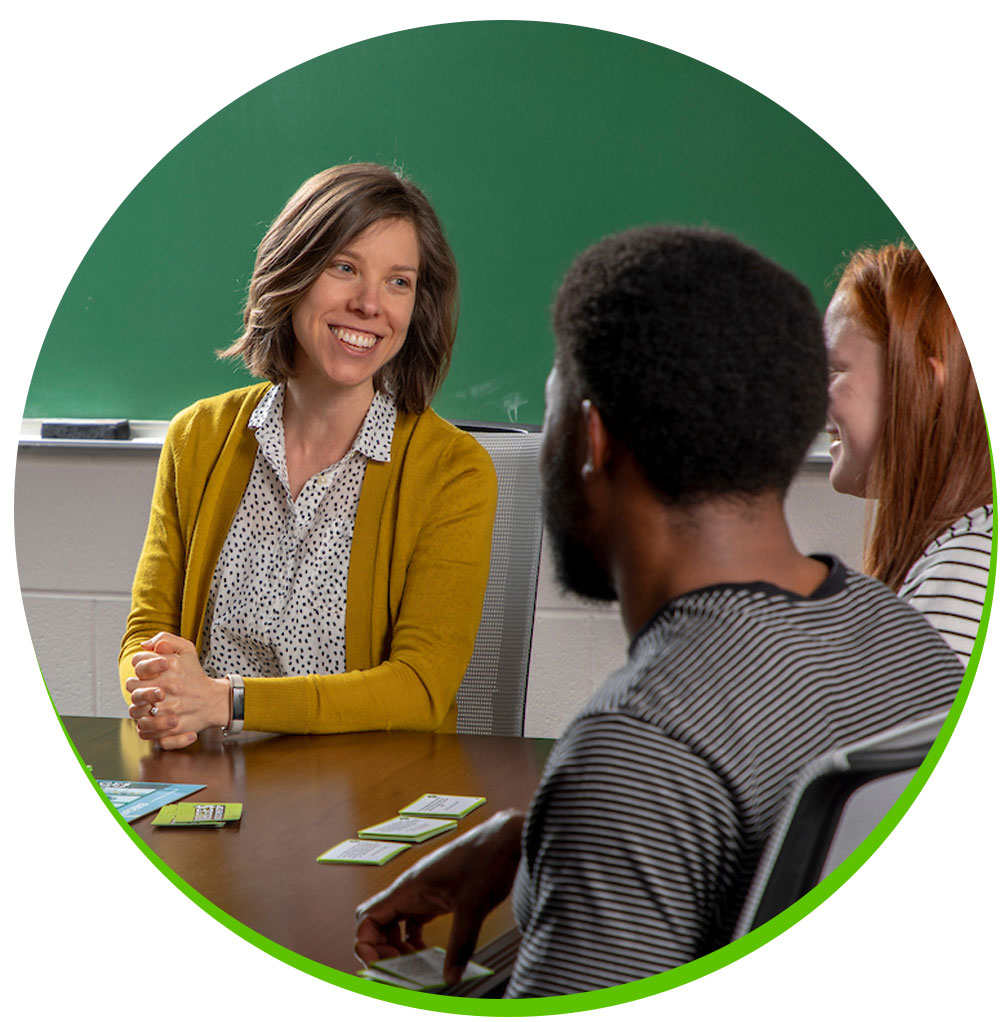 Studying Psychology at S&T
Pursueing a psychology degree at S&T provides a robust and unique dive into the science of mind and behavior, including how humans grow and develop as individuals, and as members of groups, organizations, and society. Areas of basic study include learning, cognitive, neuroscience, sensation/perception, social psychology, developmental psychology, abnormal psychology, and personality psychology. Applied areas of psychology include clinical psychology, school and educational, industrial psychology, organizational behavior, human-computer interaction, and human factors engineering or ergonomics.
The study of psychology is excellent preparation for many jobs and professions. Graduate level professions such as medicine and law, as well as employers of bachelor's level degrees, are interested in both the research and the "people" skills that psychology graduates possess. Psychology students at S&T learn how to collect, analyze, and interpret data and develop the skills for getting along with and successfully working with others.
#contact
To point to this anchor, create a link with the target "#contact" instead of a URL. Note that this blue block will not be visible on your live site or in previews.
Psychological Science
136 Humanities and Social Sciences, 500 W. 14th St., Rolla, MO 65409
Phone: (573) 341-4937
Email: psych@mst.edu

Operating Hours
Monday:8:00 a.m. - 4:30 p.m.
Tuesday:8:00 a.m. - 4:30 p.m.
Wednesday:8:00 a.m. - 4:30 p.m.
Thursday:8:00 a.m. - 4:30 p.m.
Friday:8:00 a.m. - 4:30 p.m.
Saturday:Closed
Sunday:Closed